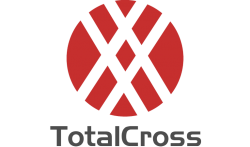 Solutions:
Custom/Optimized TotalCross Virtual Machine
GUI (Graphical User Interface) creation services
TotalCross framework support
UX / UI design
WHO WE ARE
TotalCross is a free and open source Graphical User Interface (GUI) framework that brings the best of Java for Embedded and IoT devices. Java is one of the most popular programming languages in the world, being used for desktop, web and mobile applications. But not so popular for the embedded and IoT market which requires low footprint and high performance apps.
TotalCross framework solves this problem with two main components:
TotalCross Java API that provides the fast way to build GUI
TotalCross Virtual Machine which ensures low footprint and high performance for Embedded Linux and Android devices.
To get started with TotalCross, just click on get started