ESOP in LIBRECON 2018 powered by Cebit
2018 - 11 - 16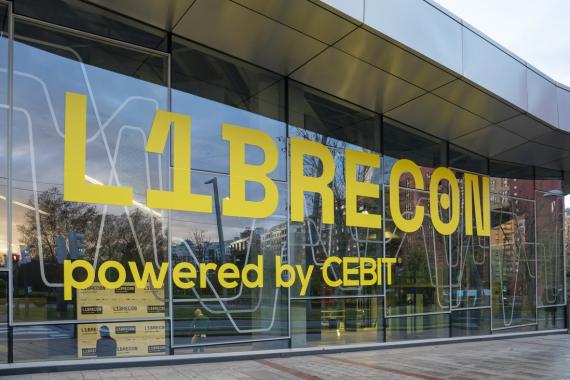 Following its participation in B-BOOST18 in Bordeaux, ESOP was invited to attend the 8th edition of BILBAO LIBRECON, which will take place in Bilbao, at the Euskalduna Palace, on 21 and 22 November 2018.
Co-organized by ESLE and ASOLIF, BILBAO LIBRECON, is considered the international reference event in southern Europe of open technologies applied to strategic economy sectors. The event will bring together professionals of these technologies, in areas as:
'Internet of Things' (IoT)

Artificial Intelligence

Future Mobility

Digital transformation

Cibersecurity
ESOP participate in an Internacional Event
Therefore, the event aims to be the meeting point to know the latest trends in open technologies applied to their areas of action and, on the other hand, to share knowledge that promotes business development.
To represent ESOP is, once again, Eduardo Taborda who presents an "Open Source: Driving Innovation in Portugal" communication, highlighting some emblematic projects in Portugal, giving preference to those executed by our associates.
Like in Bordeús, ESOP will have a ESOP will have a physical presence where it will be divulging our mission and promoting the projects of our Associates.
Fotos: #LIBRECON18