2018 - 07 - 13
ESOP organizes 1st Lunch of Associates
Image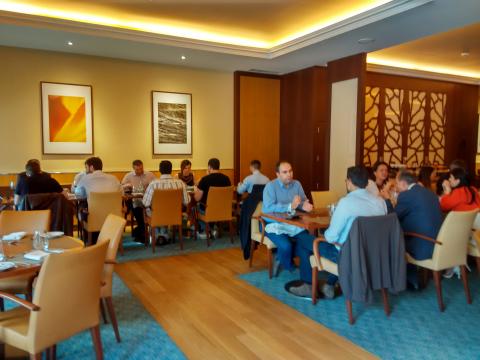 At the beginning of July ESOP organized the first Lunch of Associates!
This initiative was resulted from one suggestion made at the last General Assembly by one of ESOP's Associates, and was very well received by all those present.

This is an informal Networking action through which ESOP fosters interaction among its Associates, enabling the promotion of their business and the establishment of partnerships.

The first lunch was a success. About half of the member companies were represented, with a total of 20 participants who had the opportunity to establish some relationship and to speed up the creation of joint opportunities.

It is intended that this lunch take place every month, always maintaining the same format, place and date.
The Board thanks all Associates who participated in this initiative!