ESOP at Open Tech After Work
2022 - 11 - 14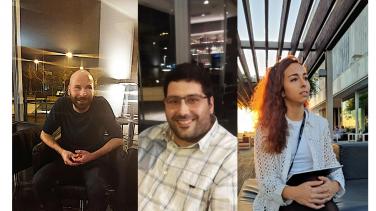 ESOP organized a session of the Open Tech After Work events, which took place in Lisbon on the 12th of October, in Belém.
This event was promoted by the OSPO++ Network, by the Open Forum Europe and had with the support of ESOP for this event in Lisbon. It brought together important leaders of the world Open Source ecosystem, who visited Lisbon on that date, activists and national enthusiasts of open technologies. It was essentially a moment of sharing concerns, challenges and overcoming the Open Source community. An informal event for learning and sharing experiences.
Among those present: Alex Sander from the Free Software Foundation Europe, Ana Jímenez from the Linux Foundation, Gerardo Lisboa from ESOP and Eduardo Santos from D3 - Digital Rights.
There are more Open Tech After Work sessions planned for 2022, learn more about this series of events at https://www.opentechafterwork.net/
For Gerardo Lisboa, president of the ESOP Board,
     "These events are of the utmost importance, first of all because they allow us to have a broad view of the state of Open Source worldwide, through the perspectives of colleagues from other countries, and also because they allow ESOP and its associates to promote what good thing is being done in Portugal".
Stay tuned for upcoming events and participate!