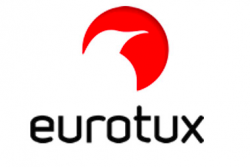 Sectors:
Environment & Sustainability
Banking & Asset Management
Science (bio-medical technology, medicine)
Energy & Utilities
Engineering & Construction
Entertainment & Media
Industry & Production
Logistics & Transportation
Ores & Metal
Retail & Consumer
Health
Automotive Sector & Mobility
Insurance
Technology
Telecommunications
Tourism & Leisure
Solutions:
Apache Lucene / Solr
Apache Tomcat
Apache Web server
CentOS
Django
FreeBSD
Freeipa
Icinga
JBOSS
Linux
MariaDB / Mysql
Nagios
Nginx
Open LDAP
oVirt
PostgreSQL
RockyLinux
Terraform
Varnish
Wordpress
Eurotux Informática, SA is a specialist in the planning, integration and implementation of computer systems, offering IT solutions that are developed according to the needs of its customers. Founded in 2000, it combines technical and scientific excellence with prudent management, which has always allowed it to sustain growth, supported by high equity and excellent results, liquidity and solvency indicators, which have earned it several awards.
Due to its domain in the specific areas in which it operates, it has consolidated itself as a reference player in the market. Its technical team is made up of highly trained professionals in systems integration and administration.
The projects that involve Eurotux's privilege security criteria, adequate handling of contingency situations, and high availability of systems. Eurotux is strongly committed to open source, inherently transparent, reliable and high-performance products.