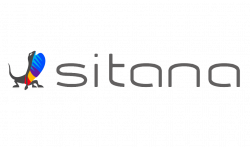 Sectors:
Public Administration
Environment & Sustainability
Banking & Asset Management
Education
Energy & Utilities
Engineering & Construction
Entertainment & Media
Industry & Production
Retail & Consumer
Health
Insurance
Technology
Tourism & Leisure
Sitana is a multifaceted company, specialized in development and maintenance of web applications, mobile apps, websites and web hosting services, using the most modern and reliable open source technologies.
Born in 2015 from a shared and differentiated values, we innovate and simplify the whole development and delivery process, while reducing third party dependencies, licensing costs and development costs.
We work in close collaboration with our customers to understand the whole specifics of their business and develop/deliver reliable customized solutions according to their pockets and needs. We strive to comply with these standards in everything we do, with our customer ´s goals in top-of-mind. Both creating a website, online shop, mobile app, or planning and implementing a business modernization with a tailored web applications, process digitalization and automatization, data collection and processing.
Our offer is complemented with multiple web hosting services, such as dedicated servers, VPS, Disaster Recovery, backups, among others, ensuring the availability, performance and security of our customers' data, systems and websites.
Along the way, we have been consolidating our identity and values with social responsibility projects, programming courses and mostly with our R&D projects with the recent release of netuno.org open-source (low code development platform).