European Commission publishes its Open Source software
European Commission publishes its Open Source software
2022- 05- 04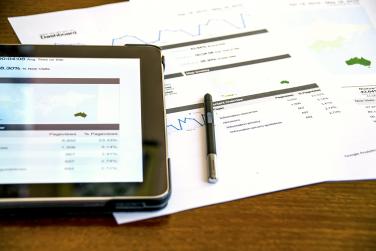 On the 8th of December, the European Commission published an important decision for Open Source Software, 'concerning the licensing of open source software and the re-use of Commission software'. From now on, the European Commission will make its software available as open source in a single repository to facilitate access and reuse.
The Commission already provides several Open Source projects, namely the Connecting Europe Facility, Eurostat, the Interoperable Europe program and the Joint Research Center. But with this decision it is expected that the sharing will be even greater.
This document represents an advance towards Open Source adoption in Europe.
The article 6º determine that 'The Commission shall use a repository as a single point of access to Commission software to facilitate access to and reuse of said software', but also that the repository should be open to other EU institutions upon their request. Thus, the Commission's Open Source software, and even that of other Institutions, will be available at a single access point, which will facilitate access and reuse.
Article 9 which provides for and regulates the contribution to external Open Source projects. Thus 'Commission services shall be allowed to take part in and contribute to external open source projects deemed to be in the interests of the Union or of one of its policy objectives. If required by the rules applying to the project, ownership of the intellectual property rights on the contributed software may be transferred to the public or private entity in charge of those open source projects.'
Article 11, on the other hand, establishes the creation of a group in order to institutionalize the decisions, which 'It shall discuss issues of common concern and, unless the chair deems it unnecessary to do so, shall draw up reports on the implementation of this Decision in accordance with Article 12.'
However, this Decision includes some exceptions which, from the ESOP's point of view, are not in line with the principle "Public Money, Public Code" and which should be further developed in the coming years.
This decision reinforces the European Commission's effort towards a more open technological path, also evident in its Study on the impact of Open Source software and hardware, which revealed that investment in Open Source has an extraordinarily positive impact on economic growth and on its 2021-2023 strategy.
All these measures are very important. ESOP congratulates them and hopes that this is just the beginning of a journey towards a more open, transparent and innovative Europe. We await a New Year of consolidation but also of reinforcement in the adoption of more measures that continue to contribute to a more technologically open and digitally sovereign Europe.
Photo by WDnet Studio, available on StockSnap.