ESOP 2022 General Assembly & Members Lunch
2022 - 04 - 21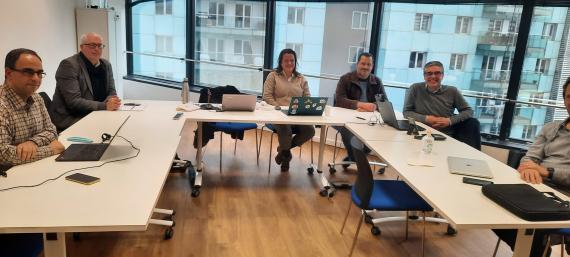 On the 31st of March, ESOP held a General Assembly in person at Caixa Mágica and online, through the open source Jitsi platform.
The participation rate of associates approached 65%, with the majority of associates being present at this extremely important event for the association. The ESOP management began by presenting the accounts for the year 2021, which were unanimously approved. Then, the balance of activities carried out in 2021 was presented and, finally, the activity plan for 2022.
As a result of the various interventions, the Assembly ended up expanding and, therefore, a new meeting was scheduled to allow for the continuation of the discussion of the various topics under consideration, with the intervention of the various associates. This extension of the General Assembly took place on the 7th of April.
Following the General Assembly, the associates who met in person also had the opportunity to prolong the debate at an associates' lunch.
ESOP appreciates the participation of all associates and Caixa Mágica's availability to receive ESOP at its facilities. It was certain that there will be more face-to-face ESOP events in the near future. Stay tuned and be present in the next ones!